President Message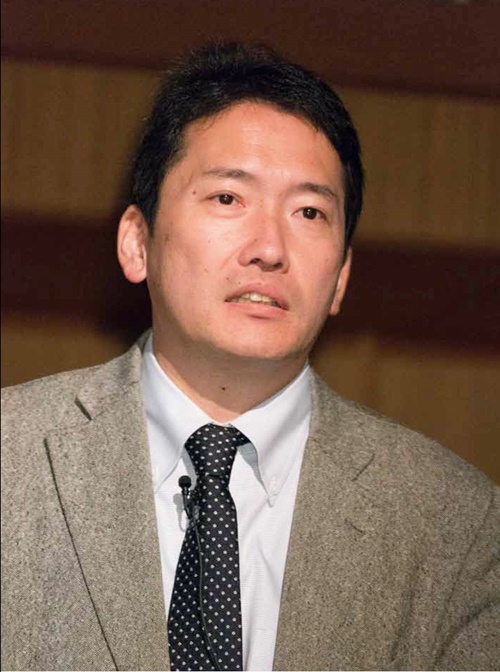 President of JSCC
Dr. Hiroshi Kitagawa
I was appointed as the President of the Japan Society of Coordination Chemistry (JSCC) in September, 2020. I would like to express my thoughts on coordination chemistry and my aspirations for the development of our society.
The history of coordination chemistry in Japan is long, and it was in 1913 that Dr. Yuji Shibata at The University of Tokyo studied under Dr. Alfred Werner (University of Zurich, Nobel Prize in Chemistry 1913), the founder of coordination chemistry, and brought coordination chemistry to Japan. Professor Ryutaro Tsuchida at Osaka University, a student of Shibata, discovered the "spectrochemical series" in 1938. The first meeting on coordination chemistry was held in 1942, and since then, after passing through "Research Meeting on Complex Salt Chemistry" and "Research Meeting on Coordination Chemistry", we have been active as JSCC since 2002. As of October 1, 2020, the Society has 730 regular members, 33 honorary members, 8 corporate members, and 236 student members, for a total of 1,007 members, making it the largest community of coordination chemists in the world. More than 1,000 participants gather at the annual JSCC Meeting held every autumn, and it is a place to exchange information and discuss the latest and most advanced researches. This year's Meeting of JSCC was held online due to the COVID-19 pandemic, but the general assembly and the online reception were able to be held without delay. I would like to express my sincere gratitude to those who were involved in organizing the conference.
Coordination chemistry is now in a new stage of development. The designability and flexibility of geometric structures, such as integrated metal complexes piled up by coordination bonds and metal-metal bonds, cage-shaped molecules and macromolecules, coordination polymers and porous coordination polymers with periodic and regular structures in one, two, and three dimensions, and interface and surface metal complexes based on coordination programming, have been enhanced by the progress of state-of-the-art structural analysis methods. In addition to the molecular framework based on metal complexes, the chemistry of nanospace is developing from various basic sciences to applied technologies. In addition, as various organometallic complexes show highly active catalytic functions and metalloproteins active in biological systems show unique chemical behaviors and reactions, new materials and energy conversions become possible by designing the metal center and the reaction field around it with a focus on coordination chemistry. Novel chemistry and materials science are now being developed by a new scientific concept "Coordination Asymmetry". Furthermore, the unique properties of transition elements arising from the combination of d- and f-orbitals and ligands interact with external fields such as light, magnetism, electric field, heat, and pressure, leading to the development of new physical and chemical properties. Theoretical chemistry has also become a versatile research tool due to the development of new methods, integration with informatics, and dramatic improvements in computational speed. The fact that many of these cutting-edge topics in coordination chemistry have been born in Japan shows that the JSCC is playing a significant role.
For the last 10 years, the JSCC has been carrying out reforms focusing on four strategic policies (Discovery, Internationality, Encouragement for young researchers, and Publicity). All of these policies are extremely important, and we will add "Diversity" to our policies and continue to do so. In this context, rapid progress has been made in the area of internationality. Since the 65th JSCC Meeting (Nara Women's University), oral presentations by doctoral students and above have been given in English, and at the 70th JSCC Meeting (held online), 62% of the oral presentations were given in English. In addition, the number of foreign researchers and students from Japan and abroad has been increasing due to the recognition of outstanding foreign coordination chemists by the "JSCC International Award" and the "JSCC International Awards for Creative Work", and the integration of bilateral symposium and discussion meetings. In 2018, the 43rd International Conference on Coordination Chemistry (ICCC2018) was held in Sendai, Japan for the third time, following Tokyo and Nikko in 1967 and Kyoto in 1994. It was a huge conference with 60 sessions and more than 2,500 participants, showing the presence of Japanese coordination chemistry to the world. In the future, it will be the mission of the JSCC, which has a long history, to further enhance this internationalization effort, and to increase the number of overseas researchers who regularly participate in discussions and become JSCC members, which will greatly contribute to the development of coordination chemistry and related fields. Another policy, encouragement and support for young researchers, is also extremely important. In order to foster researchers who will take charge of coordination chemistry, which will become the core of science and technology, it is necessary to further improve the enlightenment and training of young researchers and students. The JSCC has a branch "Young Coordination Chemists' Association Japan (YCCAJ)", which was merged in 2005, and is engaged in unique activities, such as regional seminars and summer schools run by YCCAJ, as well as symposium hosted by JSCC annual meeting, participation in the JSCC council and future planning committee, and other efforts in cooperation with the JSCC. Interactions with various colleagues when you are young are an asset in life, and we believe that it will be an important measure in the future to promote active interactions with young researchers in other countries and other research fields. We would also like to make efforts so that students in the field of coordination chemistry can be involved in the JSCC even after they go out into society. With regard to diversity, we believe that it is essential for the development of coordination chemistry in Japan to improve the ratio of women in coordination chemistry, to fuse with different academic fields, to respect minority fields, and of course to greatly increase the vitality of local and private universities.
We do hope that JSCC, which was established as a gathering of researchers who like coordination chemistry, will develop into an organization that is involved in everything from pure science to applied technology that contributes to society, while inheriting its spirit. We will make our best effort to achieve this goal. I would like to thank all our members for their continued cooperation.