History of JSCC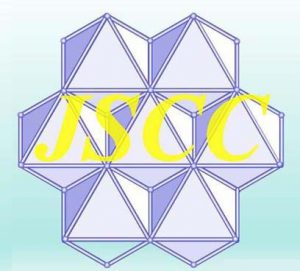 The original research meeting of this society (JSCC), that is, the first symposium associated with coordination compounds in Japan, was held in 1942. However, it took 10 years until the second meeting was held after World War II. Since 1952, the annual symposium has been organized by JSCC every year.
 Until the 38th symposium held in 1988, each symposium had been titled as a 'Japan Symposium on the Chemistry of Complex Salts '.
 Since the 39th symposium in 1989, the title has been changed into a 'Symposium on Coordination Chemistry of Japan'. In 2002, the 'Japan Study Club on Coordination Chemistry', corresponding to the old organization of this society, was reorganized into the present form of the society, 'Japan Society of Coordination Chemistry (JSCC).
 Moreover, Japan Society of Coordination Chemistry became an organization founded on the basis of Section 30 (1) of the Patent Law of Japan since July 2003. Since September 2005, JSCC and 'Young Coordination Chemists' Association of Japan (YCCAJ)' have been united into the same society under the name of JSCC.
 JSCC operates with the aim of providing the oppotunities for information exchange between the members, and contributes to the advances in the field of coordination chemistry in Japan.
 At the moment, the society is composed of 726 ordinary members, 26 Emeritus members, 303 student members, and 11 companies from legal entities. Thus the JSCC has now grown up into a large group with the total number of members being 1061, including the number of the legal entities.